Works by fiber artist Carole Presberg
---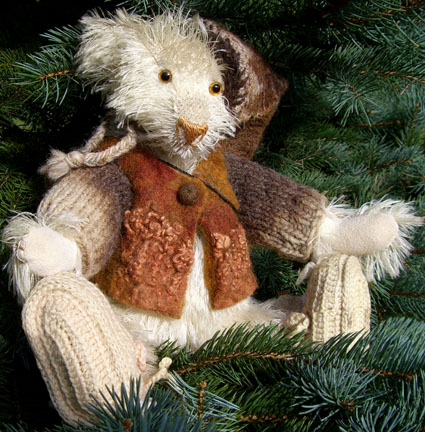 TEDDY BEAR by Anne Denault
wearing SUNSET SWEATER by Carole Presberg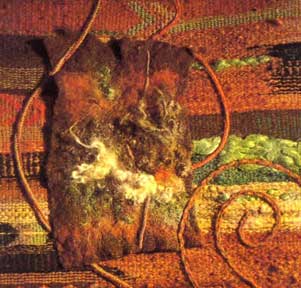 Left, CONNECTED ISLANDS detail, a collaboration:
weaving by Eva Fleg Lambert, felt by Carole Presberg
The Material Drives My Work
A stunning fleece, a squirrel skull, a beautiful bead, a graceful spiral branch, a lovely old piece of leather, an earthy-looking piece of felt, some incredible handspun yarn: this is how it begins, these are the things that inspire me, and I will build my work around them. I am heavily influenced by Northern cultures: Sami, trans-Siberian, Native American and Canadian, Tibetan, Mongolian, Steppe cultures, elements of the Celtic and Norse. These can be seen in my work, these and the folk songs and tales that I love.
Long ago I turned to making small felt or leather bags, pouches, and vessels. In my house, they hold things like knitting needles, glasses, spindles, jewelry, etc. But there comes a time when all your friends have been gifted with several of your works, and you have no room for more in your own home, and that was when my shop, Thistle Woolworks, was born.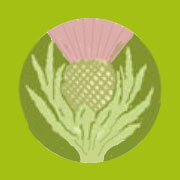 I call it Thistle Woolworks to show my affinity for Scotland:
The rough burn thistle spreading wide
Amang the bearded ear
I turned the weeding heuk aside
An' spared the emblem dear!

--Robert Burns
See the THISTLE WOOLWORKS shop on Etsy


and follow me on
Facebook
SOME OF MY WORK THAT IS NO LONGER IN MY ETSY SHOP OR NEVER WAS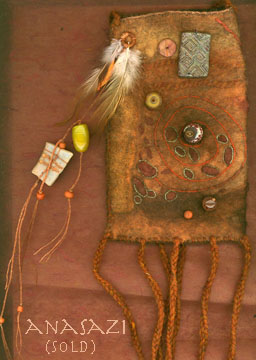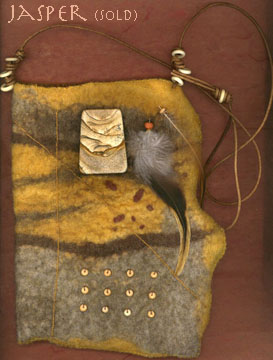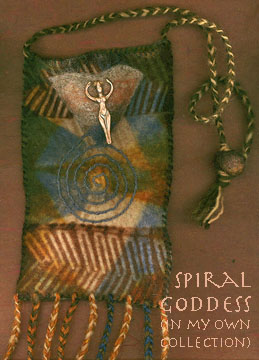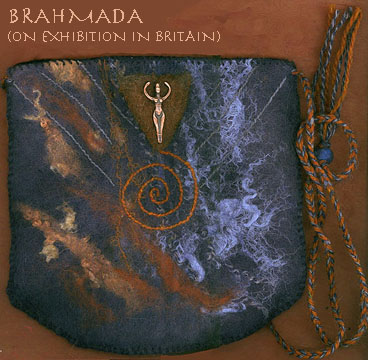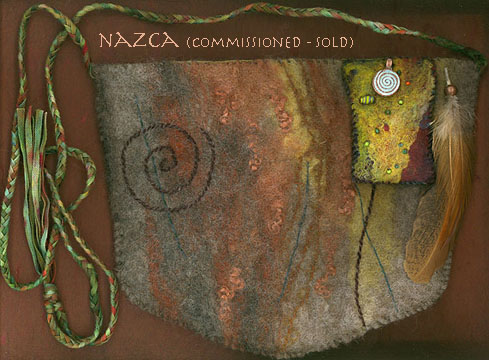 ---
THE OTHER WEB PAGES WE MAINTAIN


---
These web pages are copyright ©2013 and maintained by webmeistress Carole Presberg
with technical help from webwizard David Presberg
ALL RIGHTS RESERVED
If you are interested in using ANY material on this website, you MUST first ask for permission.

Last modified: July 9, 2013 carole@woolgather.org